Pitney Bowes DM50/DM60/K700/K721ink cartridges
Elevate your mailing efficiency with our compatible Pitney Bowes DM50/DM60/K700/K721 ink cartridges!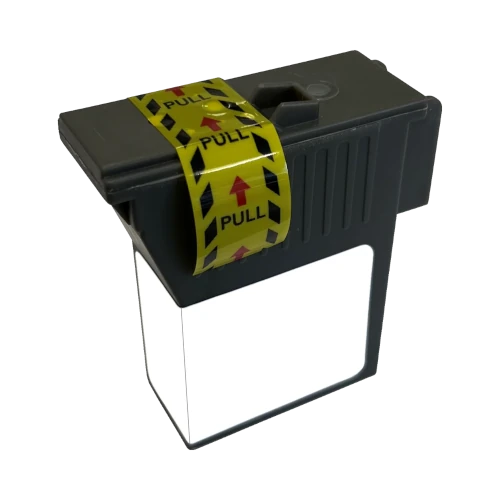 Perfect for the Pitney Bowes DM50, DM60, K700, and K721 series, these cartridges are cost-effective yet deliver high-quality, reliable results.
With Royal Mail approved ink, they ensure smooth processing of your mail. Ideal for both small and large-scale mailings, these cartridges offer easy installation and long-lasting performance.
Trusted for nearly 30 years, our cartridges have been tested over millions of impressions, guaranteeing satisfaction in every frank.
Get the Best Alternative to Pitney Bowes 797-0SB Ink – Affordable & Reliable
Upgrade your mailing game today!
 Special Offers Awaiting! – Request prices and exclusive deals here.
Frequently Asked Questions
Our compatible Pitney Bowes 797-0SB ink cartridges are perfectly designed for use in several franking machines, including the DM50, DM60, K700, and K721 series. They offer seamless compatibility and easy installation, ensuring your mailing operations run smoothly. 
We take pride in the reliability of our compatible Pitney Bowes 797-0SB ink cartridges. They have been rigorously tested over millions of impressions to ensure consistent quality and performance. Importantly, our cartridges use Royal Mail approved ink, which guarantees compliance with the highest mailing standards. This ensures that your mail is processed smoothly and efficiently. Additionally, we offer a comprehensive warranty on these cartridges, giving you peace of mind with every purchase. Choose our cartridges for a trusted, high-quality solution for your mailing needs.
No, it's not mandatory to use the manufacturer's cartridges. On 17th June 2005, the Royal Mail and the Office of Fair Trading (OFT) made a significant ruling. They declared it illegal for franking machine suppliers to force customers into buying cartridges directly from them under the threat of invalidating warranties. Additionally, manufacturers are not allowed to include their ink in their maintenance contracts. This must be a separate agreement, providing customers with the option to opt in or out as they choose. This means you have the freedom to choose compatible cartridges, like our Pitney Bowes 797-0SB compatible ink, without worrying about affecting your franking machine's warranty. Our cartridges offer a high-quality, cost-effective alternative while ensuring full compliance with your machine's warranty and Royal Mail regulations.
"..An absolute first class service from beginning to end. Any queries I have had have been answered straight away and Dawn (Warrington) has been an absolute star and has gone above and beyond for me. Keep up the excellent work!.."